A First Look at the 2022 Ford F-250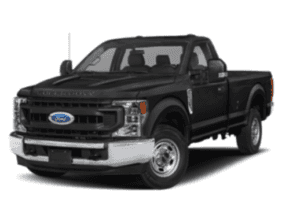 Ford has long been the largest car manufacturer in the world, and they are always coming out with new models to meet the needs of their customers. Recently, Ford has announced a new addition to their F-250 line: The 2022 Ford F-250. This update will allow you to tackle even the biggest tasks with confidence. Ideal for hauing or offroading, let's take a closer look at everything you need to know about the F-250.
Overview of the 2022 F-250
The Ford F-250 is a full-size pickup truck released in the summer of last year. It is commonly used for hauling heavy loads and towing trailers, but it also can be outfitted for off-road use. This latest version is more advanced than previous versions and has cutting-edge technology. It also comes in six different trims, with new color options such as Atlas Blue.

Unique Features
There are so many wonderful benefits to these versatile vehicles that it's difficult to narrow down the best ones! However, there are a few things, in particular, we're obsessed with.
Towing Power
These trucks are built to tow more weight than any other full-size truck on the market today! Depending on the configuration, you can tow up to 32,500 lbs. That's plenty of power for even bigger jobs.
The towing power of these trucks is impressive. They can tow more weight than any other truck of its class! Its 6.7L Power Stroke Turbo-Diesel V8 engine enables it to haul up to 20,000 lbs. It can also accommodate a payload of up to 4,260 lbs.
Best-in-Class Technology
One of the best features of this vehicle is its innovative technology. The sizable, 12-inch touchscreen with SYNC 4 system provides an intuitive experience and comes with Apple CarPlay and Android Auto. You can also configure the truck for a 10-speaker B&O stereo and two power points.
Convenient Backup Assist
This new and valuable function makes towing trailers so much easier. The trailer's angle can be easily altered while in reverse, making it a cinch to get moving without needing to turn around.
Stellar Offroading Capabilities
If you're looking for a truck that can go off-road rather than hauling, this next feature may be more your speed. The Tremor off-road package outfits your truck with rugged tires and a lift kit that lends the front an extra two inches so that you can navigate uneven terrain with ease.
It also comes with a rock-crawl mode, and a kind of trail-equipped cruise control called the Trail Control system. The Hill Descent Control is another feature that makes traversing steep inclines and declines more manageable.
We hope we've given you a good overview of everything the Ford F-250 has to offer. This is an amazing truck with capabilities that surpass those of other vehicles in its class. In the market for a full-size pickup? Contact us today at Parkway Ford of Dover, and we'll get you behind the wheel of an F-250!