New Ford F-150 in Dover, Ohio

Buy a New Ford F-150 in Dover, OH
New Ford F-150 for Sale in Dover, OH
At Parkway Ford, the F-150 always leads the pack among those who are seeking out a quality pickup truck. The 2021 Ford F-150 is set to provide Ohio drivers with plenty to like, continuing the tradition of providing our area from Dover to Canton with a standout truck that has been counted on for its rugged reliability and capability. That's why we encourage you to take a closer look at our inventory and find the right new F-150 for you!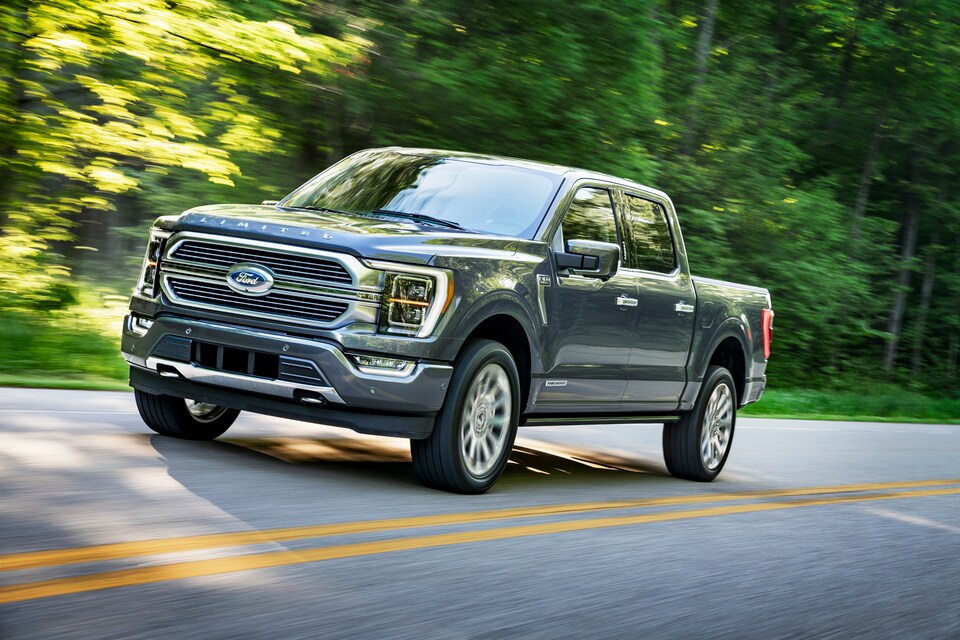 Why Buy or Lease a New Ford F-150?
Knowing that you're getting a truck that has been lauded for decades for its ability to handle any job, be it for work or play goes a long way. The 2021 F-150 is a continuation of a truck that's staked its claim on being at the top of the hill, as we continue to see improvements to the vehicle, and drivers know when they buy or lease one, they're getting a vehicle made to last.
Here at our dealership, those from New Philadelphia and the surrounding area are able to find a diverse selection of new F-150 models. We have them in a number of different colors, trim levels, cabin and bed sizes so you can find the ideal option for you. We of course make sure you're comfortable with them all and get a hands-on feel in the form of a test drive so you can make a decision you're confident in, with our team who are clear and transparent through the entire process.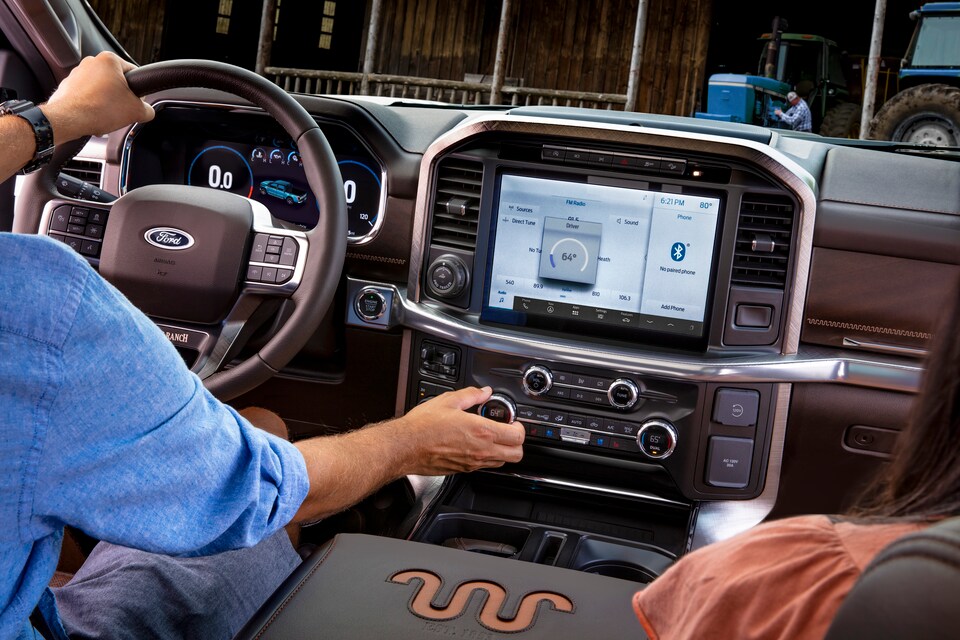 Ford F-150 Performance and Specifications
You can count on the F-150 to provide the right half-ton pickup truck for you. New for the current model year are the latest technology systems such as SYNC® 4 and FordPass™ Connect available to integrate technology. There's also an exciting new innovation of self-updating, which means that the F-150 can have new updates to software beamed directly to it. That means updated maps for those equipped with navigation, and even fixing and improving your drive. There's also going to be the rollout of Active Drive Assist which helps you stay safe on the roads and it will be distributed this way.
In terms of it's power, you're going to find best-in-class towing with a maximum range of over 14,000 pounds depending on your setup. It also offers best-in-class payload with a max of over 2,200 pound based on the model you choose.
It's engines still continue to provide standout power thanks to a V6 and V8 engines which give you a range of 250 to 400 horsepower. There's also the all-new Ford F-150 Hybrid available, which uses an electric motor and gas engine V6 to give you 430 combined horsepower and 570 pound feet of torque, along with added efficiency.
Test Drive the New F-150 at Parkway Ford Today
We are here to discuss all the current Ford F-150 options with you. If you would like to get started contact us today and we can arrange a time to go over all the details!
Shop New Ford Trucks By Model
Shop New Ford SUVs By Model
Make an Inquiry