What Is Included in a Standard Car Warranty at Your Ford Dealer?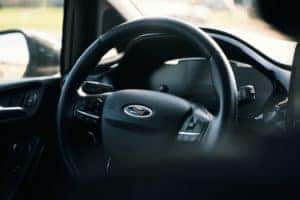 Your car is important to you, so it makes sense to protect it with a warranty. Ford has a few different car warranty options available. Are you wondering what your warranty from your Ford dealer will offer you? Here's a close-up look.
Bumper-to-Bumper Warranty
The basic warranty available for Ford vehicles is the bumper-to-bumper warranty. This particular warranty will cover you for up to 3 years or 36,000 miles, whichever one comes first. This warranty will cover all the essentials.
It will offer you coverage for any repairs or parts that are necessary if there are any defects in materials supplied by the factory or in the factory workmanship. These parts must have failed during normal use of the vehicle for the warranty to apply. It can also cover certain defects related to your vehicle's tires.
Extended Warranty
The bumper and bumper warranty is a really important way to protect yourself financially if something goes wrong with your vehicle. However, the bumper-to-bumper warranty only covers the basics of your vehicle parts. If you're looking for extra coverage, make sure you consider the extended warranty.
This warranty will include coverage for parts and conditions that aren't necessarily covered by the basic warranty. You'll get coverage for things like corrosion, issues related to your powertrain, and your safety restraint system. It can also provide coverage for your diesel engine. Be aware that the specifics of your extended warranty will depend on which Ford model you have, so make sure you check your manual.
Powertrain Warranty
Your powertrain is an important element of your car, so it's important to keep it in good shape. If something goes wrong with it, then having the right warranty on your side can help you get the repairs you need.
When you get this coverage for your vehicle, you can expect it to last for up to 5 years or 60,000 miles, whichever comes first. It can be applied to elements of your drivetrain like your engine, transmission, front-wheel drive, rear-wheel drive, and all-wheel drive.
Ford Extended Service Plan
This is another kind of coverage that you might want to consider for your Ford vehicle. It can be purchased separately and will offer you longer and broader coverage for your vehicle. This may not be necessary for every driver, but there are certainly some drivers who will appreciate this option.
This coverage will offer coverage for cars or light trucks. Your coverage will last you up to 8 years. It can offer you reimbursement for rental cars, maintenance and wear issues, hazard protection for your tires and wheels, and other protection.
Ford vehicles are durable and long-lasting, but there are unexpected things that can happen in life. When these things happen, it's good to have a warranty on your side to protect you and your car. Are you ready to learn more about Ford warranty options? Visit us at Parkway Ford of Dover.